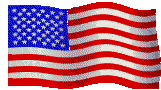 Independence Day is celebrated on July 4 because that is the day when the Continental Congress adopted the final draft of the Declaration of Independence. From July 8, 1776, until the next month, the document was read publicly and people celebrated whenever they heard it. The next year, in Philadelphia, bells rang and ships fired guns, candles and firecrackers were lighted. But the War of Independence dragged on until 1783, and in that year, Independence Day was made an official holiday. 1941 Congress declared 4th of July a federal holiday.
"The general principles upon which the Fathers achieved independence were the general principals of Christianity...I will avow that I believed and now believe that those general principles of Christianity are as eternal and immutable as the existence and attributes of God."
"[July 4th] ought to be commemorated as the day of deliverance by solemn acts of devotion to God Almighty."
--John Adams in a letter written to Abigail on the day the Declaration was approved by Congress.
(John Adams, a lawyer, the first Vice President and the Second President of the United States, was one of the members of the Second Continental Congress who signed the Declaration of Independence).
HAVE A SAFE and HAPPY INDEPENDENCE DAY!!